Water-Based Full Spectrum CBD Products
Studies have shown that CBD provides a natural way to relieve muscle and joint pain, reduce stress, and alleviate anxiety. SOLUBL CBD products are developed by pharmacists who have carefully formulated them to be Full Spectrum and Water-Based, which allows for better absorption by the body, resulting in higher performance benefits.
If you're someone who experiences pain or anxiety, you know how difficult it can be to manage these symptoms on a daily basis. SOLUBL CBD products offer a natural and effective solution for those looking to alleviate their symptoms without relying on prescription medication. And because SOLUBL CBD products are water-based, they are easily absorbed by the body, allowing for faster and more effective relief. This means you can feel the benefits of CBD sooner and get back to doing the things you love.
In addition to providing pain and anxiety relief, SOLUBL CBD products are also a great way to support overall wellness. CBD has been shown to have antioxidant and anti-inflammatory properties, which can help protect against damage caused by free radicals and reduce inflammation in the body.
Overall, SOLUBL CBD products are a safe and effective way to manage pain and anxiety, promote relaxation, and support overall wellness. If you're looking for a natural solution to your health concerns, give SOLUBL CBD products a try today and experience the benefits for yourself!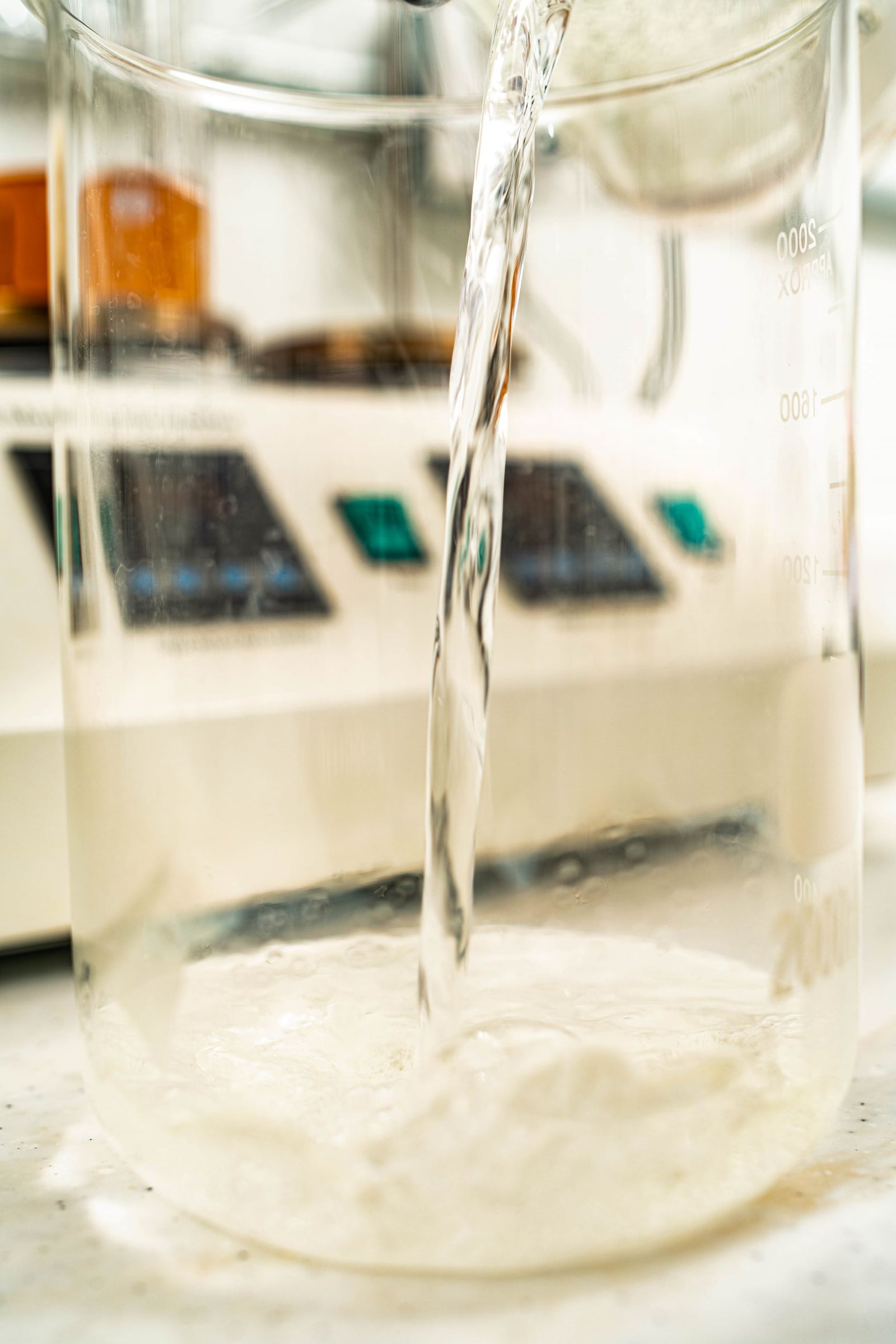 Water-Based for Better Absorption
It's fascinating to know that our bodies are made up of around 60% water. However, it's important to note that many CBD products are oil-based, which doesn't mix well with water. This can affect the absorption of CBD molecules into the body and, as a result, reduce the potential health benefits. To address this issue, we have developed a unique SOLUBL CBD Technology that creates water-based CBD molecules. This technology is designed to make sure that the CBD molecules can be delivered into the body at a cellular level, which maximizes absorption and, in turn, enhances the potential health benefits. At SOLUBL, we pride ourselves on ensuring that all of our products are water-based. This is because we are committed to providing our customers with the best possible results and believe that water-based CBD products are the most effective way to achieve this. So, whether you're looking for pain relief, stress relief, or just a general boost to your well-being, our water-based CBD products are the perfect solution for you.
Experience the Full Spectrum Difference
At SOLUBL, we pride ourselves on creating high-quality products that are designed to help our customers experience the full benefits of the hemp plant. That's why each and every one of our products is made with Full Spectrum CBD.Full Spectrum CBD is derived from the entire hemp plant, including cannabinoids, terpenes, and flavonoids. This means that you get a wide range of beneficial compounds that work together to provide a more well-rounded and effective experience.One of the unique features of Full Spectrum CBD is that it contains trace amounts of THC (less than 0.3%). While this amount is not enough to produce psychoactive effects, it does help the CBD bond to the Endocannabinoid System's receptors in the body. This, in turn, helps to maintain balance and promote overall wellness. So, whether you are looking for a natural way to manage stress, support healthy sleep, or simply promote a sense of calm and relaxation, you can trust that SOLUBL products are made with your health and wellbeing in mind.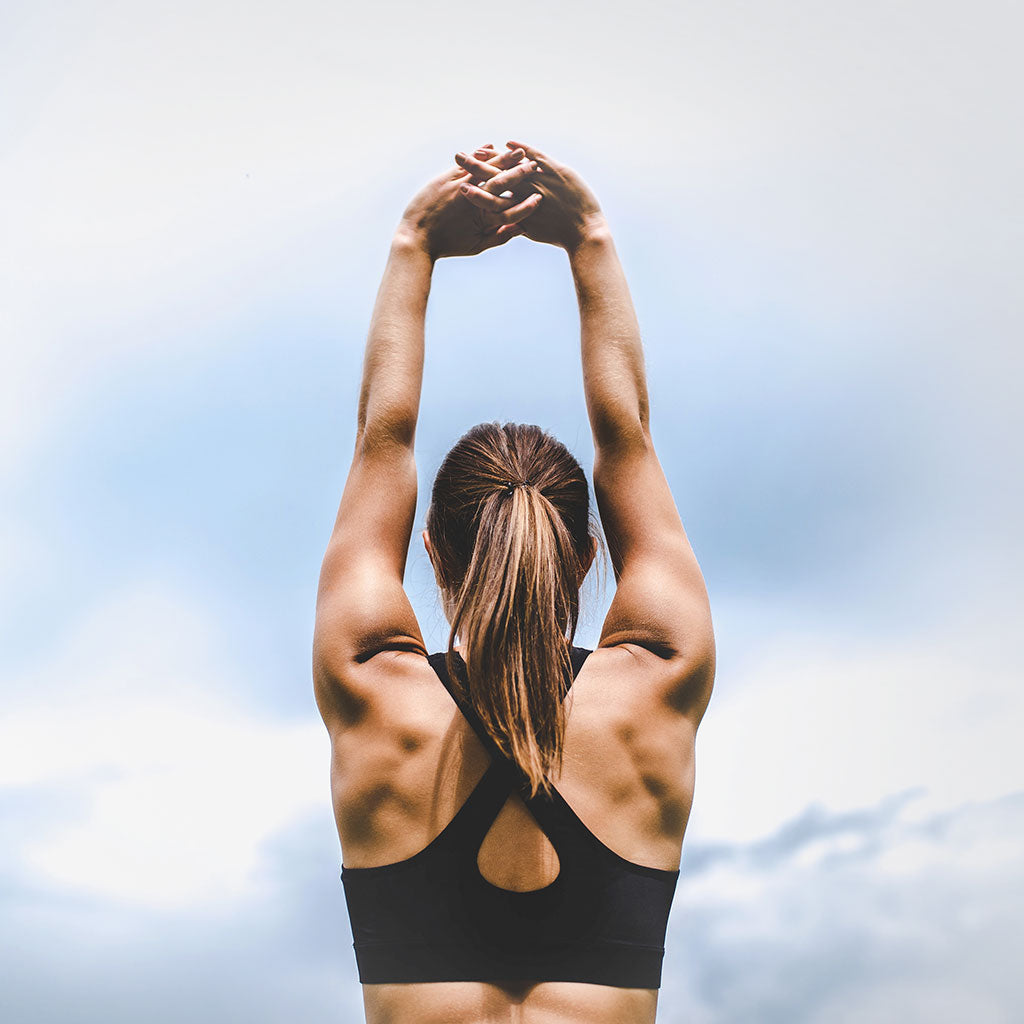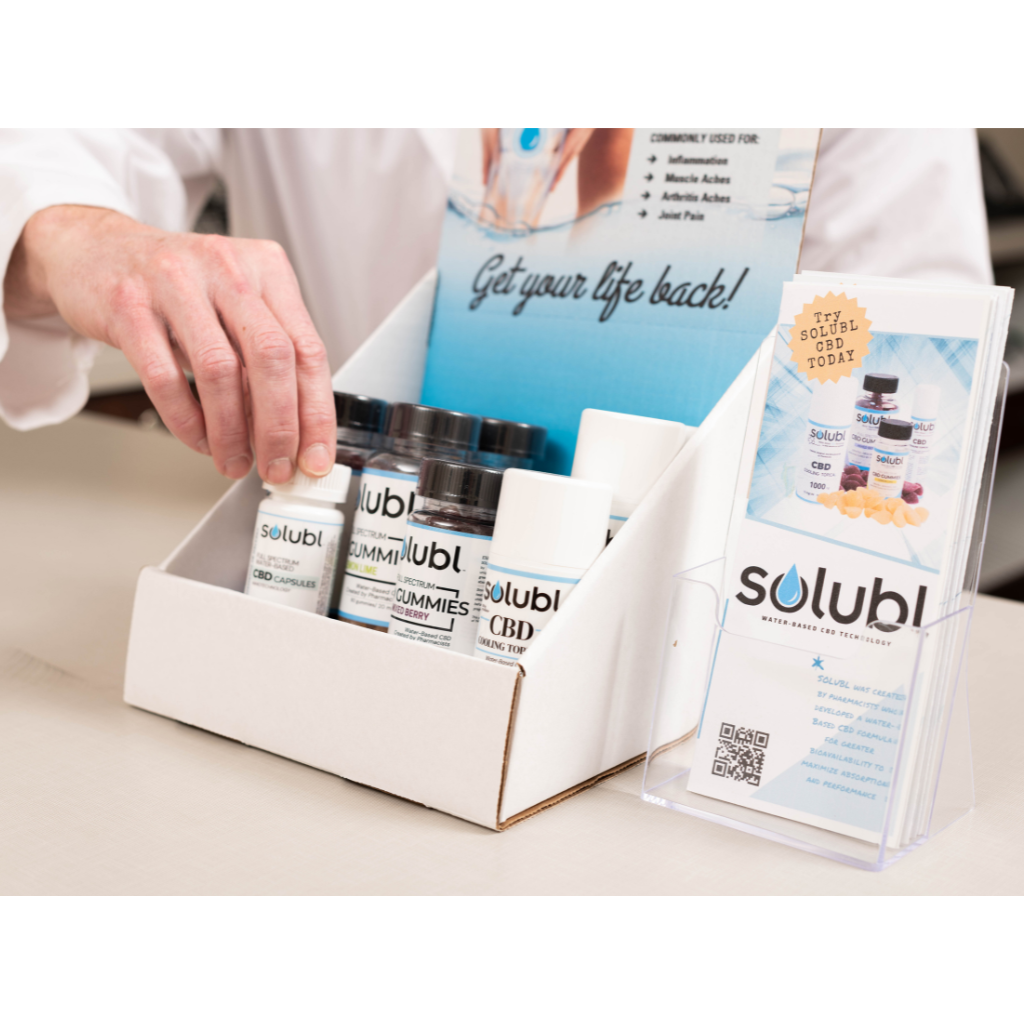 Created, Designed & Manufactured by Pharmacists
At SOLUBL, we take great pride in our CBD products, which are carefully crafted by experienced pharmacists. With years of experience compounding pharmaceuticals for hospitals, we have developed SOLUBL CBD Technology - a unique formula designed to enhance the effectiveness of our products. Our CBD Technology ensures that our products are quickly and effectively absorbed by your body, delivering the full benefits of CBD. We believe that our commitment to quality and innovation sets us apart from other CBD brands. From the careful selection of our ingredients to the rigorous testing of our products, we are dedicated to providing you with the best possible CBD experience.So if you're looking for high-quality CBD products that you can trust, look no further than SOLUBL. Try our products today and experience the difference that SOLUBL CBD Technology can make in your life.